The Schroth method was created initially for the scoliosis condition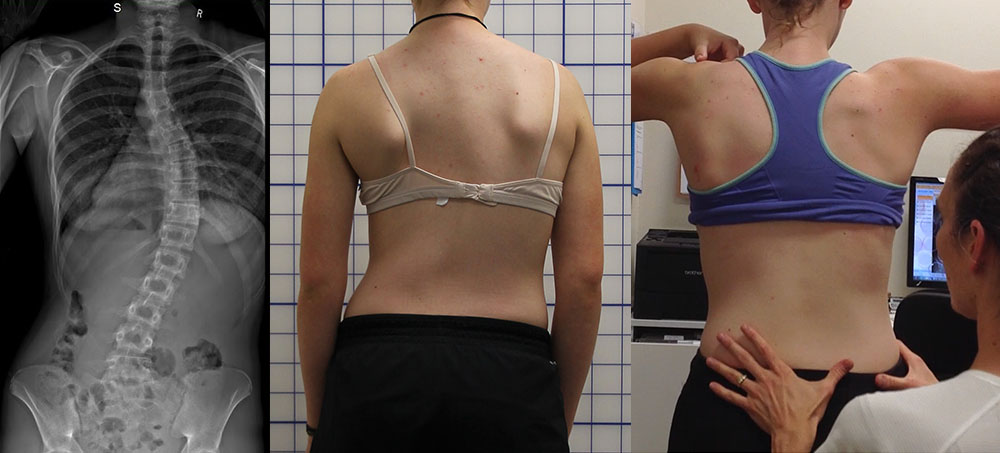 The Schroth method is most commonly applied to the structural types of scoliosis such as idiopathic scoliosis and adult degenerative scoliosis. Very early on in the piece however, it moved to encompass other postural variations of the ribcage and torso such as Hyperkyphoses and Hyperlordosis, as well as aspects of Pectus Excavatum and Pectus Carinatum.
Generally Schroth is applied to scoliosis curves of 15 – 50+ degrees Cobb angle. In some instances we apply it to smaller curves if other management approaches have not been successful.
As learning the Schroth method takes a certain level of concentration and understanding, consideration of these factors is important when working with children. The Schroth method, for this reason is not routinely applied to children under 10 years of age, however exceptions are made and there is certainly information that can be passed on to parents regarding overall strategies to influence a young child's alignment.
Client education is of utmost importance in this process and is provided continually by the physiotherapists at Scoliosis Physiotherapy. Clients are taught about the basic anatomy of their spine and overall posture and how their specific scoliosis curve presents.
Clients are taught self-awareness, the principles for correction and the importance of repetition in achieving postural change and endurance strength to maintain it. Training includes the activities of daily living such as stair climbing, moving from sit to stand, walking and picking up objects from the floor. Workstation set-up is reviewed as are activities specific to the individual such as piano playing, ballet and basketball.
Often an initial cluster of supervised sessions are recommended to maximise learning and the successful adoption of improved posture. This is in line with the three stages of motor learning; Cognitive (high level of awareness required), Associative (high repetitions to reinforce corrected postures and movements) and Autonomous (automatic adoption of ideal postures and movement habits). As gravity itself directly encourages the scoliotic posture, on-going strength through life is required. After a program of treatment you will have a comprehensive home exercise program specific to your curve type and needs.
Scoliosis Physiotherapy has different treatment programs and which one is recommended depends on individual requirements.