Meet our passionate and experienced team of Scoliosis practitioners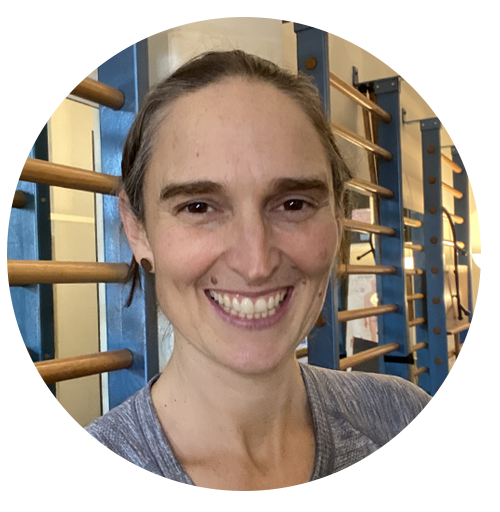 Rebecca has 24 years experience as a physiotherapist, graduating in 1996. In 2010, Rebecca's interest turned purely to Scoliosis management and she travelled internationally to gain her initial Schroth-based scoliosis specific exercise qualification with the Barcelona Scoliosis Physiotherapy School (BSPTS) and returned in 2012 to complete her Advanced qualification with Dr Rigo, founder of the BSPTS. Between 2010 and 2018, Rebecca travelled internationally multiple times for scoliosis specific training, including attaining qualification in the Italian method of scoliosis exercises known as SEAS (Scientific Exercise Approach to Scoliosis) and attending The International Society on Scoliosis Orthopaedic Rehabilitation and Treatment (SOSORT) conferences and participating in their special interest research components. Rebecca was accepted as a member of SOSORT in 2013, moderated a conference session in 2018 and in 2020 was accepted for podium presentation for her research on adolescent scoliosis bracing. In 2016, Rebecca presented at the Spine Society of Australia's (SSA) national conference on idiopathic scoliosis. In 2016 and 2019, she presented on the same topic for the Australian Physiotherapy Association (APA). Rebecca became a Teacher for the International 'BSPTS-Concept by Rigo' Scoliosis Educational Program in 2019 and is on it's board, being manager of the Asia-Pacific region. Prior to her scoliosis world, Rebecca was heavily involved in Dance physiotherapy and the Pilates Industry for 14 years becoming a registered Pilates Instructor course provider and examiner for the Australian Pilates Method Association. She is Polestar (rehab) and DMA qualified. Between 2000-2004 she was a consultant physiotherapist for the Australian Ballet Company and School. Personal interests include camping with her husband and two adolescent children and restoring an old '65 Peugeot 404.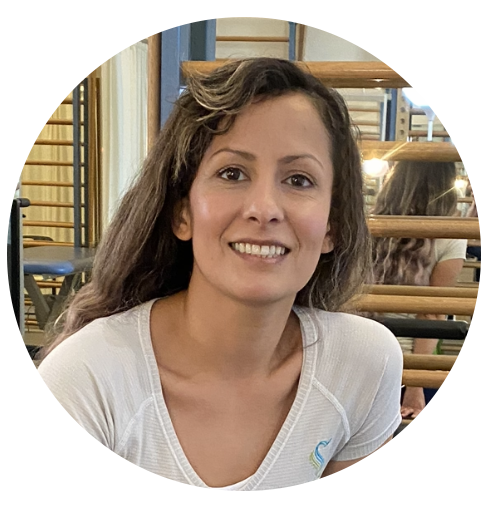 Victoria's interest in exercise science began in 2002 with the completion of 1st year Bachelor of Science (Sports and Exercise Science) NZ. In 2005 she gained certification in Comprehensive Pathology Collection and in 2007 graduated in Physiotherapy at LaTrobe University, Melbourne.
In 2009, Victoria successfully accomplished a Pilates Rehabilitation qualification with the Australian Physiotherapy and Pilates Institute (APPI) and began regularly using this specific form of exercise prescription in the management of a variety of spinal and postural conditions including scoliosis. Between 2009 and 2012, Victoria attended many scoliosis related Pilates workshops, and in her quest for further knowledge in this field, she traveled to America to gain her initial Schroth-based certification in 2013 and joined the team at Scoliosis Physiotherapy, immersing herself 100% in the management of scoliosis. Early 2016 had her travel internationally again to satisfy all requirements for Advanced level Schroth-based qualification with the Barcelona Scoliosis Physical Therapy School (BSPTS-Concept by Rigo).
Victoria thoroughly enjoys working with teenagers, as well as the more mature clientele. With lives so busy, Victoria loves working out with clients how to achieve postural conditioning needs and still live a balanced life. Scoliosis is a condition particularly dear to Victoria as her sister has it.
Personal interests include traveling to visit family and friends abroad and getting out of town to visit her parents' Alpacas (and her parents of course!)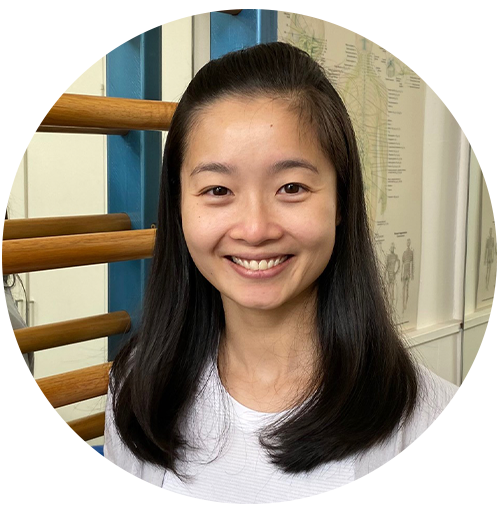 The love of human biology and a background in competitive rhythmic gymnastics were major factors influencing Felicia's eventual career choice in physiotherapy. Upon obtaining her bachelors at Curtin University in 2014, Felicia has worked in private clinics, home-based physiotherapy, aged care settings and corporate occupational health.  Her interest in movement patterns within the context of rehabilitation led her to gain further qualifications in Polestar Pilates, an internationally-recognised Pilates method.
Felicia first came across the world of scoliosis via a former co-worker who is none other than our very own Ashleigh! Soon after, Felicia pursued and completed her Level 1 BSPTS – Concept by Rigo (Scoliosis) training. She is the most recent addition to the wonderful team at Kew East.
Outside professional life, Felicia enjoys looking after over 60 indoor plants and her entitled (but lovable) grey cat. She can be found hanging upside down on an Aerial Silk as her preferred form of exercise, and loves exploring the expansive culinary options Melbourne has to offer!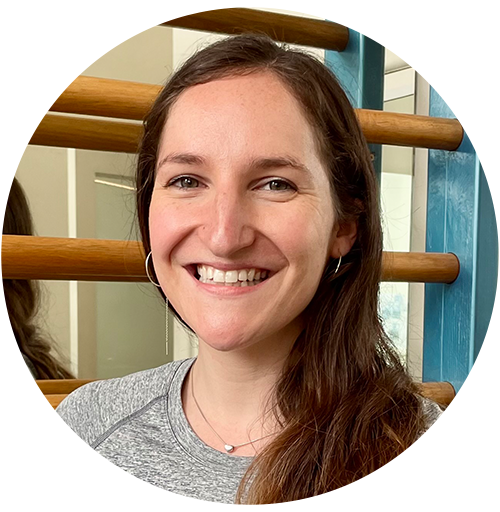 Rochelle graduated with a Bachelor of Health Science/ Master of Physiotherapy Practice from La Trobe University in 2014. Her keen interest in biomechanics and the human body, coupled with her love of working with people led her into the profession. Rochelle spent her first couple of years working across a major hospital network in Melbourne, gaining solid foundations across a wide range of rotations- acute to rehabilitation and spanning all ages. She has always had a keen interest in exercise rehabilitation and clinical pilates, pursuing extra work in the field after completing numerous courses through the Australian Physiotherapy and Pilates Institute (APPI).
Rochelle set out on an adventure in 2017, as a Team Physiotherapist for an Australian Sports team competing in international games. She then lived in London for 4 years, working in private practice and Pilates. She worked with numerous spinal and scoliosis clients during this time, developing a greater interest in the area.
Rochelle is excited to be back in Melbourne and completed the BSPTS Level 1 course prior to joining the Scoliosis Physiotherapy team.
Outside of work, Rochelle loves to travel and explore new areas, a good long beach walk and spending time with family and friends.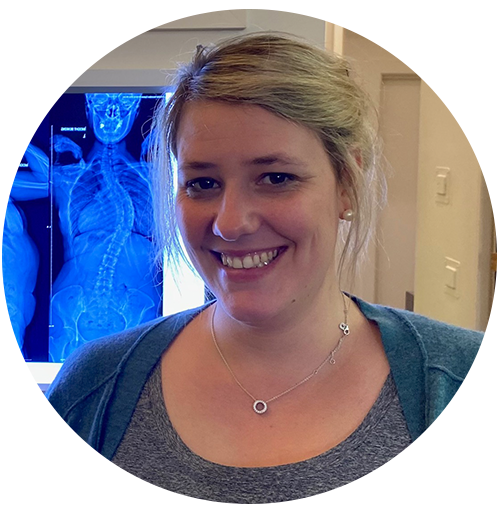 Amelia is an experienced Orthotist of 9 years, providing assessments, fittings and reviews of prefabricated and custom-made Orthoses.
Amelia has special interest in bracing for spinal support and working with conditions that change the alignment of the spine.  She is therefore loving being immersed in the world of scoliosis (and hyperkyphosis) and utilizing the new technologies available such as 3D body scanning and CAD/CAM computer-aided design and manufacturing) to custom make braces for both children and adults.
She has considerable experience in Funding Applications (NDIS and SWEP) regarding Orthotic prescription and clinical justification.
Amelia is a firm believer in the strength of working within a multidisciplinary team, with open and pro-active communication between all those involved in the patient's care leading to the best outcomes.  She therefore communicates frequently and comfortably to surgeons, physiotherapists, orthotists and psychologists.
Outside of work, Amelia enjoys spending time with her husband and primary school aged daughter.
When changes in body shape occur such as with scoliosis, this can present with challenges mentally and emotionally.
Increasingly around the world, the important role that psychology plays in caring for the whole person with scoliosis, is finally being realized.  We have both local and international psychologists considered part of our team, providing consultations to clients and whom have experience working specifically with scoliosis.
For our younger clients whom are requiring a brace, we insist upon (well not really… we strongly encourage!) a 'casual meeting' session with our local psychologist (at a 50% initial rate when referred by us) just to meet and know that there is someone trained in strategies regarding stresses or worries of any kind.  It is good to have using this resource normalized for the adolescent.  Just like how a Podiatrist helps people with issues of the feet, a psychologist helps with issues of the mind/mental stress.
In Australia, we are fortunate to have some excellent (non-surgery hungry) surgeons that have scoliosis as their primary interest area and show the same care for the individual that we do. The surgeons we associate with are supportive of the client exploring non-operative options (when appropriate) and provide recommendations in line with the guidelines provided for by the SRS (Scoliosis Research Society) and the SOSORT (International Society on Scoliosis Orthopaedic and Rehabilitation Treatment).
These surgeons have experience in a variety of operative techniques such as VBT (Vertebral Body Tethering), Posterior fusions, Anterior fusions and growing rods, just to name a few. Some surgeon work solely with adults, others solely with children and some see both. We will guide you into the right hands if/when this is required. It is important your surgeon is not just any spinal surgeon but a surgeon with scoliosis specialty and a surgeon with the right care for the individual.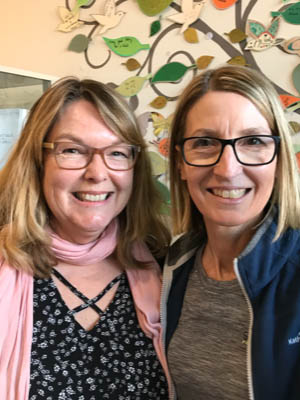 Donna and Eva will usually be the first voices you hear when you phone us and the first friendly faces to greet you upon your arrival at our East Kew practice. With over 40 years of medical reception experience between them, they together manage our Reception, provide support to clients and staff alike and do all those million things that keep things running smoothly.