Purpose built facilities to enable industry leading non surgical treatment of scoliosis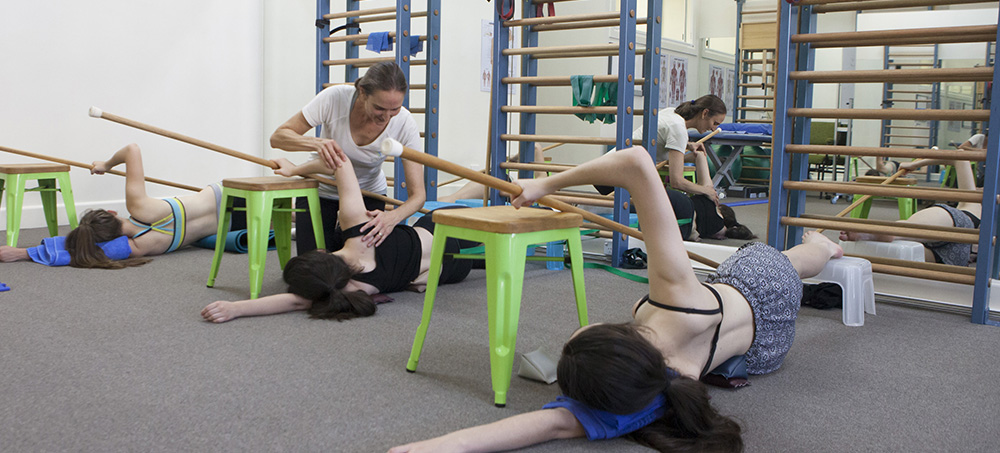 Scoliosis Physiotherapy HQ is located in Melbourne (VIC) and we have satellite locations in Frankston and Brisbane.
Our central practice is located in East Kew, where we provide consultations 5 days per week. We also consult weekly in Frankston, to service our Mornington Peninsular clients and from early 2017, we have had a Schroth trained physiotherapist based in Brisbane providing scoliosis consultations biweekly for our Queensland clients.
Our East Kew practice is fully air-conditioned and has 3 private consultation rooms as well as a large group exercise area. Our assessment room has a fixed camera for postural assessment recording and analysis, a spirometry unit for assessing lung function and x-ray viewers are present in each room. All rooms are custom built to meet our scoliosis treatment needs.
The building used to be a bank and the bank's vault remains in the centre of the practice (unfortunately with no money left in it!). The vault's new occupation is to house our Orthotist's bracing equipment.
We have a kitchen and rear courtyard available for use for clients and families to make themselves at home while waiting before consultation commencement or between consultations.
Our practice has wheel chair access to all consultation areas and amenities.
Ample free 2 hour parking is conveniently located at the rear of the premises within a designated 2P car park and all side streets are 2P also.