Meet our passionate and experienced team of Scoliosis practitioners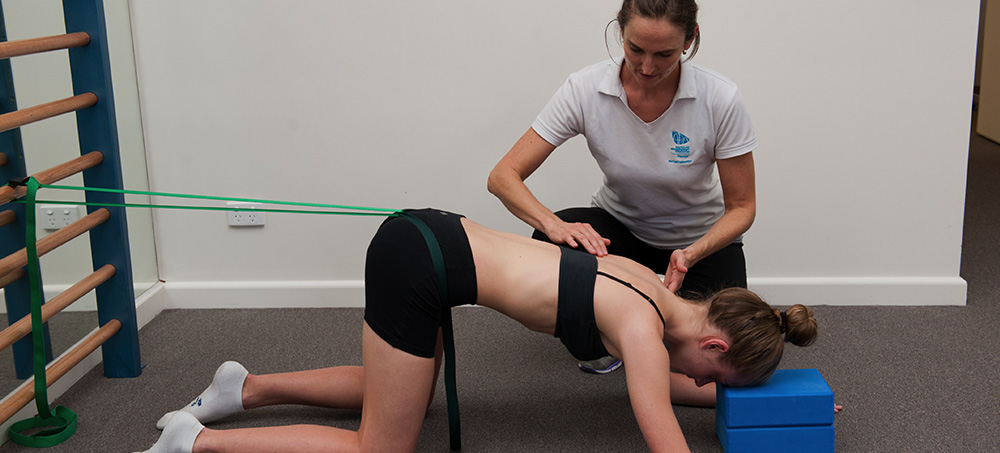 At Scoliosis Physiotherapy, you have a dedicated team of professionals working with you, and each other, to help you achieve your best outcomes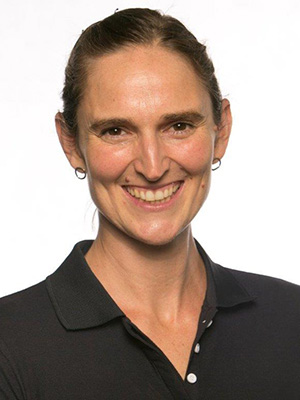 Rebecca Harding – Director
B.App.Sc (PHTY) APA memb, SSA memb
Schroth Adv Cert (BSPTS) SOSORT memb
Pilates Rehab (APMA, Polestar, DMA) APMA memb
SEAS Cert
Rebecca Harding has always had a strong interest in exercise rehabilitation. She graduated in Physiotherapy in 1996 and the following year went on to gain the first of many Pilates qualifications. Between 1997 and 2004 she completed all Pilates levels with DMA, became Polestar (rehab) certified and became a Pilates Course provider and Examiner for the Australian Pilates Method Association. During this time she did regular consulting physiotherapy work for the Australian Ballet Company and Australian Ballet School.
In 2010 Rebecca's interest turned to Scoliosis and she traveled to America for her initial Schroth certification training. In 2012 she returned overseas to complete her Advanced Schroth qualification with Dr Manual Rigo, founder of the Barcelona Scoliosis Physical Therapy School. In 2013 Rebecca was accepted as a member of the International Society on Scoliosis Orthopaedic Rehabilitation and Treatment (SOSORT) and also spent a month at Dr Rigo's Scoliosis Centre in Barcelona (Institute Elena Salva) directly observing their 4 week intensive adolescent scoliosis program. In 2015, Rebecca gained qualification in the Italian method of scoliosis exercises known as SEAS (Scientific Exercise Approach to Scoliosis).
Rebecca is passionate about knowledge sharing and has presented for the Australian Physiotherapy Association, The Spine Society of Australia, The Australian Pilates method Association and the Osteopathic Association.
Personal interests include camping with her husband and two children and restoring an old '65 Peugeot 404.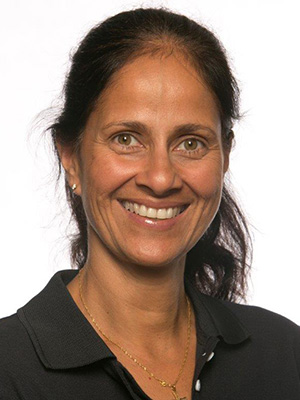 Shanta de Soysa
B.App.Sc (PHTY)
Post-Grad Diploma Sports Physiotherapy
Schroth Adv Cert (BSPTS)
Pilates Instructor
Shanta is a very experienced physiotherapist graduating in Physiotherapy in 1989 and completing her Post-Graduate Diploma in Sports Physiotherapy in 1997. In her youth, she was a junior National level tennis competitor and this early interest in athletic performance lead her initial physiotherapy work to the management of other high performing population groups including dancers at the Victorian College of the Arts and the Australian Ballet School.
The use of exercise for treatment has always been of great interest to Shanta. For more than 10 years she has been utilizing the Pilates method of rehabilitation in the management of spinal and postural conditions. In 2012 Shanta traveled to Spain to gain her initial Schroth certification with Dr Rigo and the Barcelona Scoliosis Physical Therapy School. In 2015, Shanta gained her Advanced level Schroth qualification and continues to enjoy using this very specific exercise method in the management of significant Scoliosis.
Shanta especially enjoys the challenges of working with the more mature population group where there is frequently the combination of idiopathic scoliosis together with adult degenerative scoliosis or other spine conditions.
Personal interests include time in the great outdoors with her husband and 3 daughters.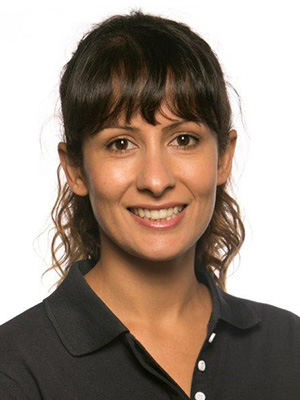 Victoria Torabi
B.App.Sc (PHTY)
Pilates Rehab (APPI)
Schroth Adv Cert (BSPTS)
Victoria's interest in exercise science began in 2002 with the completion of 1st year Bachelor of Science (Sports and Exercise Science) NZ. In 2005 she gained certification in Comprehensive Pathology Collection and in 2007 graduated in Physiotherapy at LaTrobe University, Melbourne.
In 2009, Victoria successfully accomplished a Pilates Rehabilitation qualification with the Australian Physiotherapy and Pilates Institute (APPI) and began regularly using this specific form of exercise prescription in the management of a variety of spinal and postural conditions including scoliosis. Between 2009 and 2012, Victoria attended many scoliosis related Pilates workshops, and in her quest for further knowledge in this field, she traveled to America to gain her initial Schroth certification in 2013 and joined the team at Scoliosis Physiotherapy, immersing herself 100% in the management of scoliosis. Early 2016 had her travel internationally again to satisfy all requirements for Advanced level Schroth qualification with the Barcelona Scoliosis Physical Therapy School.
Victoria thoroughly enjoys working with teenagers, as well as the more mature clientele. With lives so busy, Victoria loves working out with clients how to achieve postural conditioning needs and still live a balanced life. Scoliosis is a condition particularly dear to Victoria as her sister has it.
Personal interests include traveling to visit family and friends abroad and getting out of town to visit her parents' Alpacas (and her parents of course!)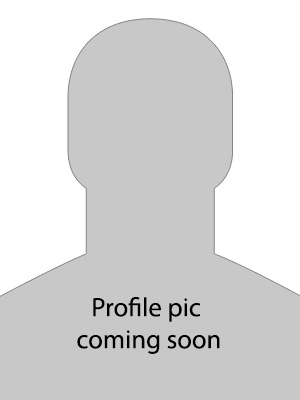 Stephen Hardman
BSc with Hons – PG Dip Neuroscience and Rehabilitation
Neurological Physiotherapist
Schroth Adv Cert (BSPTS)
Stephen is a UK qualified physiotherapist with a special interest in the treatment and management of a variety of Neuromuscular Conditions. He has completed study in Advanced Physiotherapy specialising in Neurological Rehabilitation and Cognition.
Over the past 10 years, Stephen has been treating clients with diverse neurological conditions affecting many different systems in the body. These conditions include:
Balance and movement disorders (Dystonia / Dyskinesia / Ataxia)

Stroke / MS / GBS / CIDP / Parkinsons

Peripheral and Central Vestibular Disorders

Complex Facial Palsy rehabilitation
Stephen has extensive clinical experience in assessment and management of Balance, postural control and Vestibular, Movement disorders as well as Complex Facial Palsy. Stephen works together with the client to set goals and has a realistic approach to outcome. Interventions are focused on a restorative and / or compensatory approach to maximise function and independence.
Stephen is happy to talk directly with you prior to making an appointment or referral.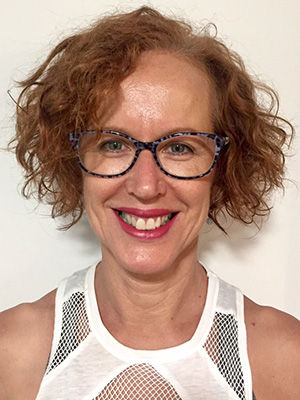 Nicole Vass
B.App.Sc (PHTY)
Physiotherapist and Pilates Practitioner
Brisbane
Nicole was a professional dancer with Australian Ballet Company before studying physiotherapy at the University of Queensland. She graduated in 1987, and was awarded the academic and clinical prize for her year.
Nicole was the Sydney Physiotherapist for the Australian Ballet Company for many years and also provided treatment for many of the visiting Musicals. She has lectured extensively to the dance community as well as to the medical profession on the needs of dancers.
Nicole was one of the first Physiotherapists to train in the Pilates method in Australia and has been instrumental in training many Pilates Instructors in Sydney and Brisbane.
Nicole is now excited to have joined the team at Scoliosis Physiotherapy to help bring the valuable Schroth work to people in Brisbane.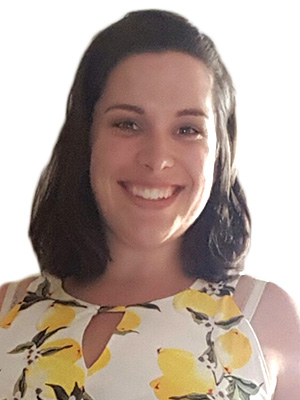 Natasha Korbut
Orthotist/Prosthetist
Scoliosis Bracing
MAOPA
Natasha graduated in 2011 with her Bachelors in Prosthetics and Orthotics from La Trobe University Bundoora. Shortly after graduating, Natasha commenced her role at Royal North Shore Hospital where she worked for 5 months, after which she went on to follow her passion in paediatric healthcare at Sydney Children's Hospital in Randwick.
Her time at Sydney Children's Hospital was most rewarding as she worked in inpatient and outpatient settings, in rehabilitation, orthopaedics and scoliosis. In 2014 much of Natasha's caseload was scoliosis; she attended clinics with orthopaedic surgeons, and assessed, cast/ scanned, prescribed, manufactured, fitted and reviewed a variety of styles of scoliosis braces.
In 2015 Natasha presented "A brief overview of the Cheneau brace with Rigo principles for the treatment of scoliosis at Sydney Children's Hospital" with her co-worker, at the Australian Orthotic Prosthetic Association congress in Adelaide.
Natasha's passion for orthotic education and evidence based practice has seen her accept the role as Chairperson for the National Education Delivery Committee for the Australian Orthotic Prosthetic Association (AOPA) where she leads a committee to plan and organise the continual professional development for all AOPA members.
Natasha is employed part time at Scoliosis Physiotherapy in Kew whilst studying her Master's in Public Health at Melbourne University.